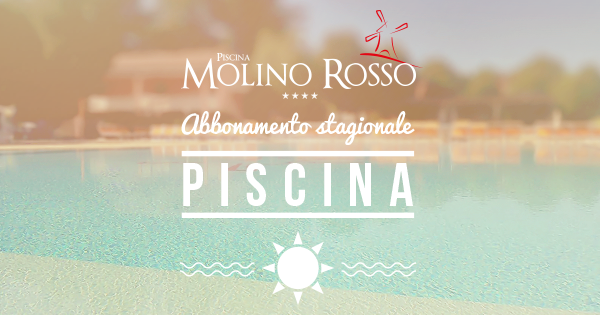 Waiting for summer, let's start the subscriptions!
Don't miss this deal! Save your money and get ready for enjoying our amazing pools!
Valid prices till may 25th:
– Adults: 134€ instead of 159€
– Teenagers: 14/20 years old, 114€ instead of 139€
– Children: 6/13years old, 84€instead of 109€
The subscriptions allow to use our swimming pool for the whole opening season, weekends included!
Warning:
– Subscriptions are nominal
– To get a price reductions you have to show us your identity card
– Cash only
Infos:
info@hotelmolinorosso.com / 0542-63111 / 366-2655085